[ad_1]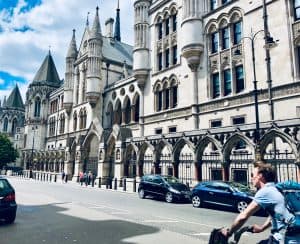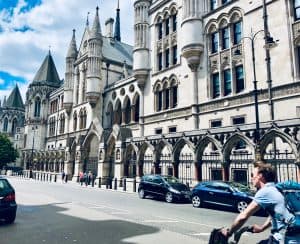 Fenchurch Legal, a litigation finance provider, has reportedly joined European P2P lending platform Mintos and will be offering new investment opportunities.
As mentioned in an update from Mintos, dated July 8, 2021, the platform continues to add new cooperation partners. It also remains focused on increasing the investment opportunities for investors.
Mintos says that it's pleased to confirm that a new lending company from the United Kingdom – Fenchurch Legal has now officially joined the platform.
As noted in the update, Fenchurch Legal is a UK-headquartered specialist in litigation financing, providing a "flexible" funding solution to UK law firms in order "to fund small ticket ATE ("After the Event") claims." Each of the company's disbursements is "insured by an ATE insurance policy," the Mintos team noted.
The P2P lender also mentioned:
"After identifying a significant gap in the UK small ticket – high volume litigation funding marketplace, Fenchurch Legal launched its business in 2020 and began providing funding to law firms that specialize in ATE claims."
Although litigation funding in continental Europe isn't nearly as common or widespread because of a different legislation system, in the UK, US, and some other jurisdictions, this industry is "growing rapidly."
According to recent reports, the market is currently on track to expand at a CAGR of 8.3% and is expected to be valued at about €18.3 billion by 2027. Reports also reveal that in the UK, the litigation funding market has roughly doubled during the last 3 years "as the pipeline of court cases and cash held by litigation funders in the country hits €2.3 billion."
Fenchurch Legal's clients are mainly small UK SRA-regulated ("Solicitors Regulatory Authority") law firms that usually take on cases like housing disrepair, personal injury, and pension mis-selling claims.
The Mintos team further noted that housing disrepair claims against local councils "make up the biggest percentage of cases that Fenchurch Legal has funded." An average loan provided is around  €3,500, with "an average term of 6 to 12 months." By only funding small ticket ATE litigation cases, "a high level of diversification is created as a large volume of smaller cases can be funded," the Mintos team added while noting that to date, the company has funded more than 2,500 individual cases "totaling over €9.76m."
Mintos' blog post also noted:
"Fenchurch Legal only funds claims that have an active insurance policy in place and a loan agreement whereby all rights to the claim proceeds and the insurance proceeds are appointed directly to the company by way of security."
All cases funded by Fenchurch Legal that are "taken on by a law firm have two potential outcomes: either the claim is won and the loan is repaid by the defendant, or the claim is lost and the insurance covers the loss and pays Fenchurch Legal on behalf of the law firm," Mintos explained while pointing out that the  security features from the ATE insurance policy "make funding the cases significantly more attractive to a litigation funder."
Mintos' blog also mentioned that when onboarding a new law firm, Fenchurch Legal "undertakes extensive due diligence on the law firm, its personnel, systems, processes, and strategy as well as performs ongoing monthly performance monitoring to ensure there is a strong loan book."
Louisa Klouda, MD at Fenchurch Legal, stated:
"We are delighted to be joining the Mintos platform, offering Mintos' investors access to a new and unique opportunity not seen on the platform before. The impact of the pandemic has been highly damaging and throughout the year we have seen law firms experience an increased demand for their services, hence resulting in increased demand to fund the cases."
Louisa added:
"Our mission is to become among the foremost experts in the UK litigation funding industry by building proactive relationships with law firms. Our company aims to grow the portfolio to at least £40 million over the next 2 years and we're sure the strategic relationship with Mintos will help us achieve that."
To learn more about the Fenchurch Legal business loans on Mintos, check here.
(function(d, s, id) {
var js, fjs = d.getElementsByTagName(s)[0];
if (d.getElementById(id)) return;
js = d.createElement(s); js.id = id;
js.src = "https://connect.facebook.net/en_US/all.js#xfbml=1&appId=437085816335667";
fjs.parentNode.insertBefore(js, fjs);
}(document, 'script', 'facebook-jssdk'));

[ad_2]

Read More:UK's Fenchurch Legal, a Litigation Finance Provider, Joins European P2P Lending Platform