[ad_1]

Broward County's retail and office markets are recovering slightly slower than the industrial market amid the pandemic, but new trends are providing opportunities for investors. 
Consumer demand driven by growing population is a key factor in the retail market recovery, according to Colliers' Q2 market reports. Discount stores, such as Ross Dress For Less and Dollar Tree, which had two of the five largest leases of the quarter, are expanding as consumers become more conscious about how they spend their money.
Ross signed a 25,010-square-foot lease at Pembroke Commons and Dollar Tree signed a lease for 10,000 square feet at Turtle Crossing in Coconut Creek. 
There's large investment interest in Fort Lauderdale, as it housed four of the five largest deals.
Milton Mekler, COO of real estate investment firm Miami Manager, owns and manages five community shopping centers in Miami-Dade, Broward and Palm Beach counties. Miami Manager's properties include retailers such as Starbucks, CVS Pharmacy, Dollar Tree Stores, Dick's Sporting Goods, Subway, Xfinity, Chick-fil-A and Kohl's Department Stores. 
Retail leasing activity in the first half of the year has been incredible, according to Mekler.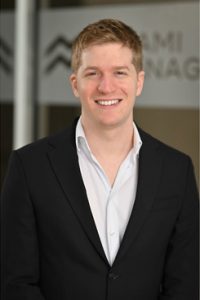 "In the second quarter, we leased out 11,455 square feet of retail space in our Broward County community shopping centers. That includes a 4,216-square-foot lease with LensCrafters, which will be relocating to The Gateway at Sawgrass in Sunrise from Sawgrass Mills Mall. In the first quarter, we leased a total of 17,507 square feet to several small and midsize businesses either entering new neighborhoods or expanding their current footprint in South Florida, especially Broward," Mekler said. 
Mekler expects to reach a 100% occupancy at The Gateway at Sawgrass by Q3, which he says is better than pre-COVID levels. 
"We didn't expect to be this busy, but market conditions have improved significantly in 2021. A lot of the leasing we are doing now is absorbing a lot of the space that became available during the pandemic. We are actively negotiating with several prospective tenants looking to rent space in our retail centers in Plantation and Coconut Creek. Retailers are absolutely bullish on the Broward retail market," Mekler said.
Offices 'a big variable'
In the office market, leasing activity is slow in Broward County. That's due to the uncertainty companies face when considering going back to the office and how much space they'll need, Rod Loschiavo, executive managing director at Colliers International, believes. According to the report, rental rates have increased 9% to nearly $35 per square foot.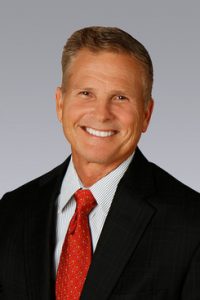 "They're still trying to determine how many people will be going back to work each day, and how many will be working from home part time, and how many will be all the time. How do they configure the office to accommodate flexible work schedules? That's a big variable and a lease most of the time is a five- to 10-year commitment, so you might get it right, and it's expensive if you don't. Most people are trying to figure that out," Loschiavo said.
At the end of the year, Loschiavo hopes to see better leasing activity and notices there are more renewals than relocations due to moving and construction costs. AT&T renewed its 58,379-square-foot lease at Sawgrass Lake Center in Sunrise, and law firm Tripp Scott signed a 30,596-square-foot lease at 110 Tower in Fort Lauderdale.
Crowdfunding is a growing trend Broward County is seeing. Feldman Equities, a commercial real estate agency, bought Pinnacle Corporate Park I and II in Fort Lauderdale for nearly $59 million using a mix of crowdfunding, equity and debt, according to the report.
"I think we'll see the smaller investors wanting to invest in real estate, and it's historically been a challenge but it's just another vehicle for them to do that," Loschiavo said. "Kind of like Robinhood in the stock market, allowing small investors to invest in stocks on a smaller scale."
Medical offices have been doing well despite the pandemic, due to longer leases and the increase in med-tech and health care companies, according to Loschiavo.
"Broward County hasn't had quite as much benefit from migration from the Northeast as both Dade and Palm Beach counties had, which seem to be mostly tech-related and finance," Loschiavo said. "We're starting to see some activity from the Northeast here as well, which I think bodes well for the future."
Loschiavo said there may be investment opportunities for people who are willing to wait and see how the office market goes in the near future.
"I think it's plausible to purchase office buildings with some vacancy, being below the cost of construction, so there might be opportunities there for patient buyers who are looking for long-term investments," Loschiavo said. 
[ad_2]

Read More:Retail Leasing Ramps Up in Broward as Office Market Struggles | GlobeSt