[ad_1]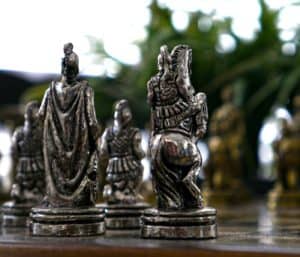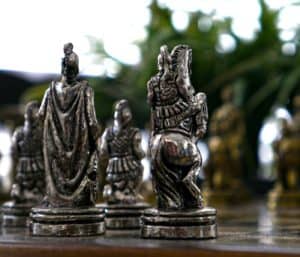 The team at Robo.cash, a Croatian peer-to-peer lender, has shared key strategies for maximizing profitability when using their platform.
Robo.cash notes in a blog post that when you are selecting the best investment strategy, it is important to understand how it may benefit others and how it aligns with your own goals and tolerance for risk.
Robo.cash further notes that whether your priority is liquidity or security guarantee, "in the end the strategy will work for you." They explained that the idea behind reinvestment strategy (and interest capitalization) is that you are able to "make the earned interest work by investing it continuously."
The also mentioned that if you can only put in short-term loans for 7 days and reinvest your interest every week, then your profitability "at the end of year can reach 10.95%, which is 0.45 pp higher than it would be if you had only invested the principal amount." At the same time, you "retain high liquidity and the ability to withdraw your money at any time," Robo.cash explained.
They also pointed out that on the other hand, "if you invest in a long-term loan, say for a year, on Robo.cash you receive monthly interest that can be reinvested in other long-term loans." For instance, you have financed a loan for a year and then you intend to invest the interest in similar types of loans. So for one year, you should be able to get "a real return of up to 12.68%, which is 0.68 pp higher than the annual interest rate," Robo.cash revealed.
They further noted that the profitability will increase "if you calculate an investment for two years." And if you invest for a 2-year period at 12.3%, "taking into account the interest income investment, the real profitability at the end of the year can reach 13%." Thus, the interest capitalization "can boost your profitability significantly," the Robo.cash team explained.
While discussing the loyalty strategy, the P2P lender noted:
"On the Robo.cash platform, there is a loyalty program that can increase the annual return by up to 1%, depending on the amount of money invested. The investor receives 0.3, 0.5, 0.7 and 1% to the base rate when the total balance of the investor's portfolio reaches 5 000, 10 000, 15 000 and 25 000 euros respectively."
They added:
"When the loyalty program is combined with interest capitalization, the annual return could increase from 12.3 % до 14.1%, which exceeds average rates offered by most of the European P2P investment platforms."
Going on to share the gradual investment strategy, they explained that the practice of "regularly replenishing your investment portfolio not only allows you to receive more income in the future at the expense of a larger volume of working capital." It also "gives you the opportunity to gradually reach a new level in the loyalty program, which increases the interest rate," Robo.cash noted.
They also mentioned that by by investing 1 000 euros and adding 500 euros to your portfolio every month, you will be able to "reach the first 'bronze' loyalty level in less than a year."
Then your income is "no longer calculated from 1000 euros, but from 5 000 euros, and the profitability increases by 0.3 pp," the company clarified.
Robo.cash also shared:
"If you want to focus on increasing profitability, you can reinvest funds and capitalize income, qualify for participation in the loyalty program, or replenish your balance on a monthly basis, which will raise the total amount you invest."
The company pointed out that "recommendations on strategies Robo.cash gives are informative in their nature." They are prepared "without considering investment goals, risk tolerance or financial circumstances of each particular investor and may not be suitable for all investors."
For more details, check here.
(function(d, s, id) {
var js, fjs = d.getElementsByTagName(s)[0];
if (d.getElementById(id)) return;
js = d.createElement(s); js.id = id;
js.src = "https://connect.facebook.net/en_US/all.js#xfbml=1&appId=437085816335667";
fjs.parentNode.insertBefore(js, fjs);
}(document, 'script', 'facebook-jssdk'));

[ad_2]

Read More:P2P Lender Robo.cash Shares Key Investment Strategies to Maximize Profitability