[ad_1]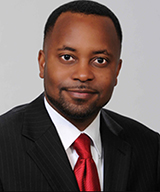 OFFICIAL STATEMENT
Kwasi Thompson, Minister of State for Finance
New Crowdfunding Regulations July 7, 2021
Good afternoon. I am pleased to be here today to celebrate the ground-breaking transformation taking place with our financial landscape here in The Bahamas. From the start of our tenure, this administration has made it a priority to uplift Bahamian micro-, small, and medium-sized enterprises, also known as MSMEs. At every step of the way, we have focused on creating new opportunities for growth and support of this critical sector of our economy and society.
Since we launched the Access Accelerator Small Business Development Center in 2018, this Administration has since injected over $60 Million into small businesses across the country in the form of grants and loan-guarantees. By any reasonable metric, this administration has done more to support Bahamian Entrepreneurs and Small Businesses than any administration prior. It is a track record that we are immensely proud of.
Today, we make another revolutionary step in the development of entrepreneurial and small business opportunities in The Bahamas.
The Economic Recovery Committee, established by the Prime Minister, provided a number of recommendations to support more and more Bahamians getting into business so that we can have more dynamic and inclusive economic growth. One of those recommendations was that the
government: "Implement legislation to facilitate and support crowd sourcing and junior stock markets to expand access to capital by Bahamian businesses."
I am pleased to report that the government has heeded that recommendation. As such the Cabinet of The Bahamas recently approved new regulations from the Securities Commission that establishes a legal framework to allow MSMEs to participate in what is commonly referred to as "crowdfunding". These regulations have been gazetted, released to the public and are now in effect.
Crowdfunding is a modern form of business financing that allows small businesses to raise money from many small investors, typically using online platforms. These reforms represent a game- changer for business ownership and entrepreneurship in our country.
With these new and innovative crowdfunding regulations, we are furthering the potential of MSMEs to raise more investment money on the private capital market. We are breaking down the walls that were once only able to be traversed by big corporate players. A new wave of possibilities for Bahamian ownership and entrepreneurship is here.
Crowdfunding is a relatively inexpensive way to raise capital for a start-up when compared to traditional means such as bank loans or initial public offerings. Over the last decade or so, crowdfunding has gained popularity in the start-up world. Particularly after the 2008 financial crisis, the cost of borrowing funds from banks became exorbitantly expensive. Pair that with the complexities and costs of debuting a public offering, entrepreneurs were left with little options to source the capital they needed to make their ideas reality.
This is where crowdfunding has been incredibly useful. Entrepreneurs can avoid the expensive and often onerous processes involved with traditional fundraising and secure debt-free capital by selling a stake in their businesses, but yet while maintaining control of their companies. Through the advent of financial technology, or "Fintech", crowdfunding has become even simpler. Online platforms can be developed to host businesses and investors alike and orchestrate crowdfunding with the click of button.
The new rules are now in effect and they represent a game changer. Eligible entrepreneurs can raise up to $5 million to put towards the development of their start-ups or existing small businesses. And better, the platforms allow them to raise this money from citizens and residents across the country who are interested in investing in promising businesses.
This administration is streamlining the bureaucracy. We are undertaking real structural reform. We are allowing Bahamian entrepreneurs and small businesses to have the same kind of opportunity to raise capital like the big businesses currently do.
For example, interested individuals will not be required to file the typical prospectus with the Commission as would be needed for a public offering. Instead, they would file a streamlined 'Crowdfund Offering Document' or "COD" prior to conducting a crowdfund distribution. This is a significantly less expensive process when compared to the minimum $20,000 prospectus. . This is just one way that we are breaking down the barriers for Bahamian entrepreneurs and small businesses to raise capital in The Bahamas.
The new crowdfund rules provide an appropriate balance between access to capital for entrepreneurs and, of course, provisions to ensure protection for potential investors. The rules also seek to minimize systemic and jurisdiction risks.
These innovative regulations have already created space for the establishment of the nation's first licensed equity crowdfunding platform, which goes by the name Arawak X. I understand as well that The Bahamas International Stock Exchange (or BISX) has also been approved to establish its own similar platform to raise funding for Bahamian Small Businesses. We expect to see even more innovators come forth as a result of the new framework highlighted today.
I thank the Securities Commission, the Economic Recovery Committee, and everyone who worked tirelessly to outline and implement the new crowdfunding rules. I am so excited to see the creative ventures that will grow as a result of this work. Thank you.
Also
attached is a copy of The Securities Commission of The Bahamas Rules for Crowdfunding for Small/Medium-Sized Businesses

[ad_2]

Read More:Minister of State in the Ministry of Finance New Crowdfunding Regulation Remarks