[ad_1]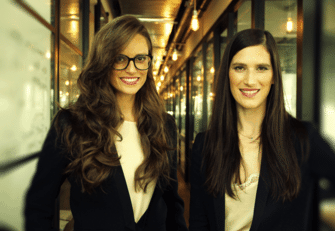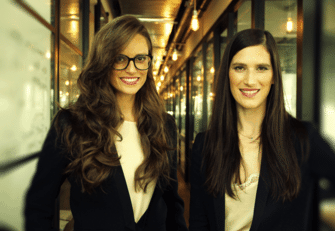 iAngels has announced its first institutional fund raising $55.5 million. iAngels received the backing of the European Investment Fund (EIF), part of the European Investment Bank group. EIF's mission is to support Europe's micro, small and medium-sized businesses (SMEs) by helping them to access finance. The fund received $25 million from the EIF and is said to be the largest investment made by the EIF in Israel to date following a "multi-year vetting process." Total assets under management at iAngels now stands at $300 million.
Additional investors in the fund include 20 iAngels' portfolio company founders including, Talmon Marco, Founder, and CEO of H2Pro and former Founder and CEO of Viber and Juno; Eyal Gura, Co-Founder of Zebra Medical Vision; Moran Shohat, Founder of Clear Genetics and Kobi Marenko, Founder and CEO of Arbe Robotics, a company expected to IPO in the near future.
iAngels Ventures is managed by Mor Assia and Shelly Hod Moyal, and invests in Israeli high tech.  iAngels reports 22 profitable exits so far says it is expected to return more capital to investors this year than has been raised since the company's inception in 2014. iAngels points to eight recent announced or completed exits holding a total enterprise value of $13 billion.
Assia says the Israeli startup ecosystem has reached a new level of maturity, moving from startups to sustainable billion-dollar global tech companies.
"We are well-positioned now to lead rounds and provide significant support to our companies from inception to exit.  We are proud that our portfolio companies are driving innovation and firmly believe that Israel is uniquely capable of cultivating technologies that will generate impact around the globe."
Hod Moyal adds that successful Israeli entrepreneurs often pay it forward by investing time and capital to help the next wave of Israeli entrepreneurs profit from their success.
"We're honored that some of our most successful entrepreneurs see how iAngels contributed to their success and chose iAngels Ventures Fund as the vehicle for investing in the next wave of Israeli start-up and scale-up companies.  We're pleased to become a hub for successful entrepreneurs, who are joining iAngels in sharing their wealth of knowledge and experience to influence the success of the Israeli companies."
Werner Hoyer, President of the EIB,  says that EU backing for equity funds such as iAngels can play a role in creating an ecosystem for tech growth. Innovation and SMEs are crucial for Israel and the European Union.
Alain Godard, EIF Chief Executive,  says they are pleased to be supporting one of the first equity agreements between EIF and Israel.
The General Partners of iAngels Ventures include iAngels founders Hod Moyal and Assia, as well as iAngels Chairman David Assia.
Founded in 2014, iAngels is an investment crowdfunding platform that allows accredited investors to back promising early-stage firms. iAngels reports a global network of approximately 20,000 members.
(function(d, s, id) {
var js, fjs = d.getElementsByTagName(s)[0];
if (d.getElementById(id)) return;
js = d.createElement(s); js.id = id;
js.src = "https://connect.facebook.net/en_US/all.js#xfbml=1&appId=437085816335667";
fjs.parentNode.insertBefore(js, fjs);
}(document, 'script', 'facebook-jssdk'));

[ad_2]

Read More:iAngels Raises $55.5 Million for First Institutional Fund Supported by EIF