[ad_1]

The father of a boy killed in a stolen car crash has avoided jail time after misusing donations meant for his 13-year-old's funeral.
Key points:
Ezekiel Baira was sentenced to six months imprisonment, wholly suspended
He was charged with fraud after misusing Go Fund Me donations for his son's funeral
13-year-old Lucius Baira Hill was killed in a stolen car crash along with three other teenagers
Ezekiel Baira pleaded guilty to fraud in the Magistrates Court in Townsville on Monday.
The 32-year-old created a Go Fund Me page calling for donations after his 13-year-old son, Lucius Baira Hill, died alongside three other teenagers in a stolen car crash in June 2020.
The court heard that a total of $6,665 was raised through 140 donations from across Australia.
However, police prosecutor Senior Sergeant Felicity Nalder told the court that Lucius's grandmother and guardian had funded the funeral.
"The grandmother and her relatives fronted the cost for the funeral," she said.
"Investigators confirmed the total cost of the funeral was just over $10,000."
The court heard that Baira gave $3,656 of the money raised via the Go Fund Me page to Lucius's mother Lesley Lee Hill who was convicted of fraud.
With the remaining funds, Baira spent $300 on flowers for the funeral and kept $2,700 for himself, which was spent on "personal expenses".
Senior Sergeant Nalder told the court that the fraud offences before the court were a "breach of public trust".
Senior Sergeant Nalder said a period of imprisonment with time spent in custody would not be out of range for Baira.
His defence lawyer, Margaret Crowther, asked her client to be subject to a period of community service to express his "remorse".
Ms Crowther argued that Baira had not established the crowdfunding page for fraudulent purposes and that his discussions with family members about funeral arrangements had soured.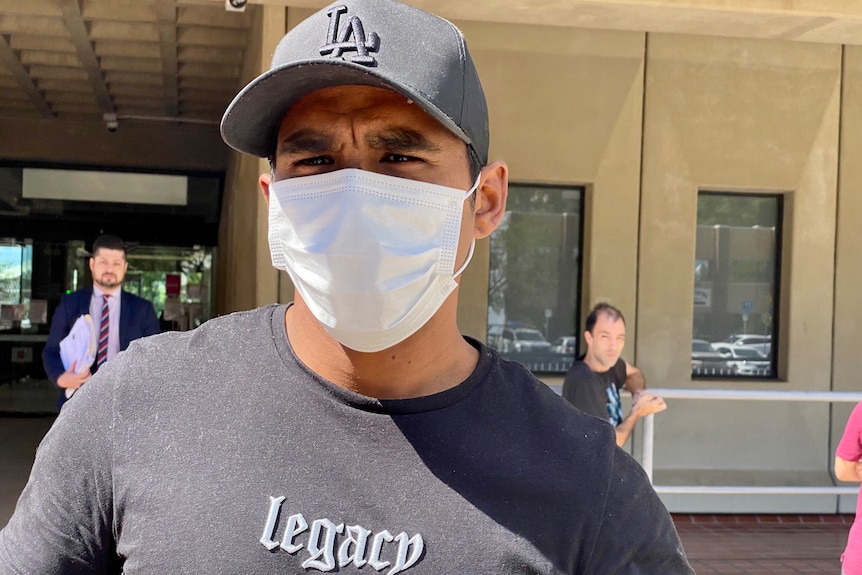 In sentencing, Magistrate Cathy Wadley said Baira's offending was "concerning surrounded by tragic circumstances".
"Apart from $300, which you purchased flowers with, the rest did not go towards your son's funeral," she said.
"The rest you used for your own purposes."
Magistrate Wadley said it was "difficult to accept" that Baira had not set up the fundraising page with the intention of being fraudulent.
"In any event, you do accept that you were fraudulent," she said.
Magistrate Wadley acknowledged that Baira had paid all but $100 of the money spent back to police.
Baira was sentenced to six months' imprisonment wholly suspended for 15 months.
For two domestic violence offences and a failure to appear offence, he was sentenced to a period of probation.
[ad_2]

Read More:Father of boy killed in stolen car crash pleads guilty to spending funeral donations on