[ad_1]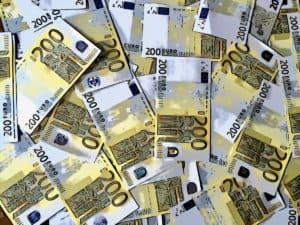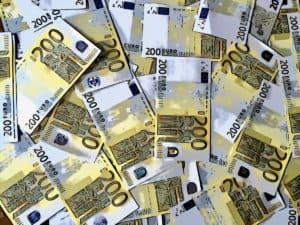 Despite an unprecedented year in the global financial markets, European peer-to-peer lender Bondora is reporting its 4th straight year of profitability.
Some of the main highlights for the Bondora platform during the past year are as follows:
Revenue "increased by 5% to €21.4M"
Net profit "stood at €3.4M—a 16% profit margin"
Originations "totaled €68.4M"
Recoveries "increased by 50% to €7.9M"
44,738 new investors "joined Bondora in 2020"
Bondora reports €20,275,601 in revenue in 2019 and 21,379,772 in 2020 (a 5% increase). The platform's EBITDA for 2019 stood at €2,577,792 for 2019 and €3,945,362 in 2020 (a 53% increase).
Bondora's net profit in 2019 was €2,396,659 and €3,427,040 in 2020 (a 43% increase). The P2P lender's return on equity stood at 62% in 2019 and 47% in 2020 (a 24% decrease). The platform's return on assets was 28% in 2019 and 33% in 2020 (a 19% growth).
Average number of employees at Bondora in 2019 were 65 in 2019 and 77 in 2020 (an 18% increase).
As reported by Bondora, 161,000 investors have invested more than €426M and earned over €52M in returns via the platform.
As stated in Bondora's report:
"Despite the uncertainty in the market, our loan originations in Estonia remained steady throughout the year, totaling nearly €50M in 2020. At the beginning of the pandemic, we temporarily decided to stop issuing loans in Finland and Spain. Despite demand continuing to increase, Bondora chose to step back and assess the situation."
The report added:
"As our risk models are updated continuously, Bondora was able to build any changes in payment behavior into credit risk decisions. An in-depth assessment of the loan portfolio was essential for long-term sustainability. At the same time, Bondora was able to cut back significantly on operating expenses to maintain profitability. Specifically, we reduced marketing costs substantially in 2020."
Bondora also mentioned that after assessing the data and with "high confidence" in their  understanding of the market conditions, the platform's management restarted issuing loans in Finland "toward the latter end of 2020." Originations in Spain are "expected to resume in 2021, together with expanding into a new European market," the report revealed.
The report also noted that along with sustainable origination figures, 2020 was "a record year for Bondora in recoveries." They managed to recover nearly €8M throughout the year, which is around 50% more than 2019.
CEO Pärtel Tomberg said they're "gearing up for growth."
Tomberg added:
"Our core focus in 2020 was sustainability. Not only for consistency in our financials but for the customers who use Bondora day-in and day-out. Our priority was to give them certainty in an otherwise turbulent time. Building trust with our community is a lifelong commitment. And on that note, I'd like to thank all our loyal investors for their continued trust and support. You are the visionaries spearheading the financial revolution from the ground up."
He continued:
"Equally important are our people who make everything happen. 2020 would not have been possible without the efforts of every single person in the Bondora team. They've all shown incredible grit and persistence to keep pushing in times of uncertainty."
He further noted that they have been "meticulous" in optimizing their main business, internal tools, and processes. They are scaling their existing services for clients in Europe, and have their sights set on solving the core issues, Tomberg added while noting that the average person "cannot invest if they simply have no money to spare."
He pointed out that this is why the Bondora team is "building a powerful new service for customers that will help them cut their costs and grow their money." He also mentioned that this can be done with "a couple of clicks." He added that they'll be sharing additional updates in the coming months.
(function(d, s, id) {
var js, fjs = d.getElementsByTagName(s)[0];
if (d.getElementById(id)) return;
js = d.createElement(s); js.id = id;
js.src = "https://connect.facebook.net/en_US/all.js#xfbml=1&appId=437085816335667";
fjs.parentNode.insertBefore(js, fjs);
}(document, 'script', 'facebook-jssdk'));

[ad_2]

Read More:European P2P Lender Bondora Reports €21.4M in Annual Revenue, €3.4M in Net Profit for