[ad_1]

Three European digital investment platforms Kapilendo, Finnest, and Invesdor will now consolidate under the Invesdor brand.
Finland-based Invesdor was originally launched as a securities crowdfunding platform. In 2019, Invesdor and Finnest completed a merger. When the two companies merged, Finnest was operating as an online lender serving the DACH countries.
At that time, Lasse Mäkelä, Invesdor founder and former CEO, stated:
"Together we are the first pan-European digital investment and financing platform for companies in all phases of their lives, from start-ups to large corporations. We offer one of the widest ranges of fully digital financial instruments currently available in the market. Invesdor Group serves successful companies as well as private and institutional investors from across Europe. "
Invesdor holds a Europe-wide MiFID II license and offers a wide range of financing instruments. Kapilendo AG offers digital investment banking services for medium-sized companies including digital financing solutions for European SMEs in the form of loans, subordinated loans, token-based promissory notes, as well as digital equity offerings.
In 2019, Kapilendo acquired the banking platform wevest as the company moved to offer additional services for SMEs. Around the same time, Kapilendo Custodian was launched to facilitate the storage of digital assets as the company saw the opportunity to broaden its services. Since 2015, Kapilendo has facilitated €129 million for German SMEs.
While Invesdor and Finnest merged several years ago the addition of Kapilendo is a new partnership that should boost the new venture with additional tools. It was not immediately clear as to the structure and terms of the deal between the three platforms.
According to a statement by the Fintechs, the aim of merging the three online platforms is to build a pan-European financial service provider into the largest digital investment and financing platform in continental Europe.
In the future, Invesdor will offer "tailor-made financing solutions for companies in all phases of life" in DACH countries as well as the Nordic region.
Günther Lindenlaub, CEO of the Invesdor Group and founder of Finnest GmbH, stated:
"The aggregation of Invesdor, Kapilendo and Finnest creates one of the largest financing platforms for companies in Europe. Under the Invesdor brand, companies can use an impressive range of financing instruments: from loans to subordinated loans and participation rights to bonds and share issues. Our offer is currently aimed primarily at companies in Germany, Austria and Finland. But this is just the beginning. Expansion into other European markets is already in preparation."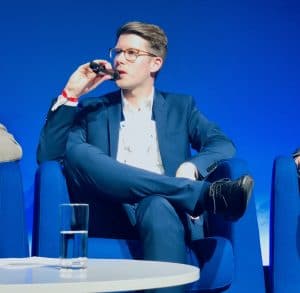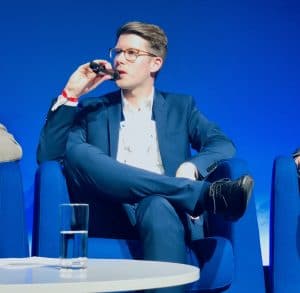 Christopher Grätz, CEO and co-founder of Kapilendo AG, added that the European Crowdfunding Service Provider Regulation (ECSP) will harmonize the European market for online financing from November and put it on a common legal basis.
"Investors from all over Europe are then no longer tied to national borders and can invest with us in selected companies from the entire DACH region and the Nordics. To date, investors on the three platforms Invesdor, Finnest and Kapilendo have already invested over €300 million in more than 500 financing rounds in companies across."
In 2020, the European Union approved crowdfunding rules that will apply to all member states later this year. These rules will facilitate pan-European securities offerings for digital investment platforms. In the works for many years, crowdfunding platforms will be able to raise up to €5 million, during a 12 month period, across all member-states, embracing one of the foundations of the EU by removing barriers to capital formation. Any ECSP may receive regulatory approval from the "national competent authority" of the member state in which they are established to list securities offerings across Europe. The investment crowdfunding industry believes this new regulatory environment will be a boon for issuers as well as platforms.
The combination of these three platforms under the Invesdor brand represents a trend for online investment platforms to provide both debt and equity offerings, available for both institutions and retail investors, via a digital process. The addition of Kapilendo adds the ability for digital securities for issuers inclined to leverage distributed ledger technology.
The merger with Kapilendo is subject to the approval of the FIN-FSA (Financial Supervisory Authority, Finland).
(function(d, s, id) {
var js, fjs = d.getElementsByTagName(s)[0];
if (d.getElementById(id)) return;
js = d.createElement(s); js.id = id;
js.src = "https://connect.facebook.net/en_US/all.js#xfbml=1&appId=437085816335667";
fjs.parentNode.insertBefore(js, fjs);
}(document, 'script', 'facebook-jssdk'));

[ad_2]

Read More:Digital Finance Platforms Kapilendo, Finnest, Consolidate Under Invesdor Brand