[ad_1]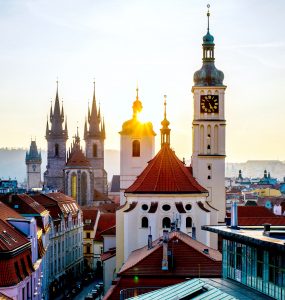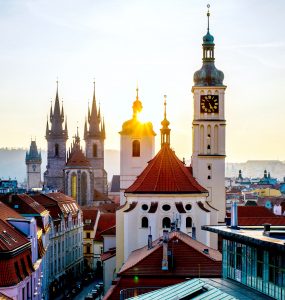 Peer-to-peer lender Bondster says that lending volume has returned to pre-COVID levels during the month of April, according to a note from the company.
Bondster, a Czech Republic-based platform, says P2P loans saw a significant decline in interest during the last year's outbreak of the coronavirus pandemic. However, the European market for P2P has grown by double digits. In April, investors invested €3.4 million on the platform.
Citing data from the P2Pmarketdata.com and TodoCrowdlending.com, the growth of the European P2P market hit a sudden shock caused by the pandemic, when investment volumes fell by 80% in April 2020. According to the latest data from March 2021, investors have already invested two and a half times more money on European P2P platforms than in April 2020.
Launched in 2017, Bondster says that during its first two years, it captured over 6,000 investors, who invested a total of K 392 million. A year ago, it was used by more than 9,000 investors who invested over K1.1 billion. At the turn of April and May 2021, the platform exceeded the total number of 12,000 investors with €64.4 million invested.
Due to the pandemic, investors on Bondster reduced their investments by 85% – the amount fell from €3.45 million (February 2020) and €2.87 million (March 2020) to €0.48 million (April 2020).
"The Covid crisis represents the biggest economic crisis since World War II and was the first and also a proper stress test for the P2P market. Several investment platforms didn't manage the crisis, especially during the first wave of the pandemic, which was a bolt from the blue for everyone. As a result, several of them have stopped working," says Bondster's CEO Pavel Klema.
Klema says Bondster experienced some difficulties at the beginning of the pandemic,  but they coped with the crisis well, resulging in increasing investment volumes and growing numbers of new investors.
"In recent months, we have seen a higher number of registrations, particularly from foreign investors who see that when comparing the cost-benefit ratio of various types of investments, investing in secured loans is one of the best forms of appreciating money."
Klema adds that according to TodoCrowdlending,  in comparing other European platforms in March 2021, Bondster placed second with a return of 14.9% on Euro investments.
Bondster is part of the Czech investment group CEP Invest.
(function(d, s, id) {
var js, fjs = d.getElementsByTagName(s)[0];
if (d.getElementById(id)) return;
js = d.createElement(s); js.id = id;
js.src = "https://connect.facebook.net/en_US/all.js#xfbml=1&appId=437085816335667";
fjs.parentNode.insertBefore(js, fjs);
}(document, 'script', 'facebook-jssdk'));

[ad_2]

Read More:Czech P2P Lender Bondster Says Loan Volume Returns to Pre-COVID Levels