[ad_1]

CrowdProperty is reporting a £300 million institutional funding line agreement with a "new major investment manager." The funding line is said to be a five-year agreement that complements CrowdProperty's existing sources of capital.
CrowdProperty is a property lending platform that provides access to capital for SME developers in the UK. CrowdProperty also empowers individual investors, along with family offices, funds, and more, to participate in these securities offerings. According to the CrowdProperyt website, investors may earn up to 8% per year in returns on secured loans.
Joining the announcement about the institutional funding, CrowdProperty states that in May the platform lent £8,320,000, paid back £7,520,000, and received £285,000,000 of funding applications from SME property professionals.
CrowdProperty notes that it then set a lending record in June, initiating £16,000,000 of new facilities and lending £8,800,000.
To date, CrowdProperty has now funded the development of 1,501 homes worth £297,000,000, originating £181,000,000 of agreed facilities and lending £141,000,000. The crowdfunding platform adds that this has supported over £120,000,000 of economic activity on labour, materials, and services in the UK economy.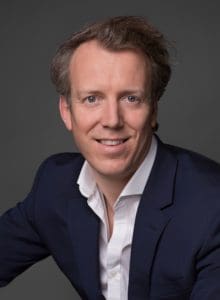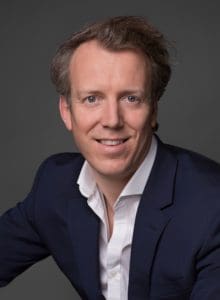 Mike Bristow, CEO of CrowdProperty, commented on the news:
"Despite the fact that we've supported £300,000,000 of property projects to date, we are still relatively early on in fulfilling our potential in our mission of transforming property finance – to unlock the power of SME property developers in the UK to build more homes, increase spend in the UK economy and ever more efficiently and effectively match the supply and demand of capital for the benefit of all. Investor liquidity is higher than ever due to the deep property expertise, high quality origination, 100% capital and interest payback track record and trusted brand built since 2014. This is naturally attracting more and more institutional sources of capital looking to work with the most proven, highest quality players with deepest asset class expertise and market-leading track records. Platform lenders can rest assured that our team, processes, systems, controls and governance have met the highest possible institutional standards."
Bristow said the major agreement accompanied with CrowdProperty's "Property Finance by Property People' proposition," will grow the volume of quality investment opportunities made available to investors.
"We have built a very strong pipeline that currently stands at over £322m of progressed quality lending opportunities, putting us firmly on track to provide £400m+ of lending p.a. by 2024, underpinned by a highly scalable, in-house built, proprietary technology platform, scalable capital sources and deep expertise in exactly the asset class being lent against."
(function(d, s, id) {
var js, fjs = d.getElementsByTagName(s)[0];
if (d.getElementById(id)) return;
js = d.createElement(s); js.id = id;
js.src = "https://connect.facebook.net/en_US/all.js#xfbml=1&appId=437085816335667";
fjs.parentNode.insertBefore(js, fjs);
}(document, 'script', 'facebook-jssdk'));

[ad_2]

Read More:CrowdProperty Receives £300 Million in Institutional Funding for Significant Boost to