[ad_1]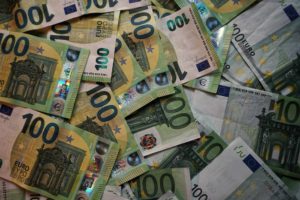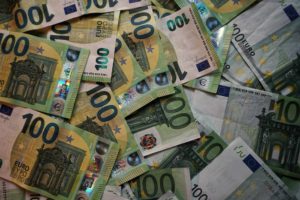 Croatia's Robo.cash, a peer-to-peer lending marketplace, reveals that it has wrapped up another successful month for the platform.
The Robo.cash team has shared key highlights from last month's performance (April 2021).
The P2P lender reveals that loans worth €8.8 million were funded via its platform during April 2021. The lender also revealed that following its "record-setting" March, April has "brought 903 investors on Robo.cash," which is notably the "highest-ever number of new registrations in a month for the platform."
Robo.cash's management also mentioned that the amount earned by investors "rose by 10% and totaled to €169,000."
While commenting on other key developments from last month, Robo.cash confirmed that at the beginning of April, they adjusted their interest rates. You may check what has changed and "make sure to keep your portfolio up to date to stay fully invested and get the most out of your investment with Robo.cash," the company noted.
Jakub Krejci from P2P Empire recently talked to the Operations Director of Robocash Group in Kazakhstan Yerkanat Kazhgaliev. They discussed how Robo.cash is conducting its business (including the legal requirements) in the country.
Robocash Group also published its audited "combined financial statements for the year 2020." The company claims that the statements "prove profitability and steadiness of the group once again, [recording] growth in most key indicators."
As covered last month, Robo.cash reported that Tez Finance had finished placing new loans via its platform. The P2P lender confirmed that as it was communicated earlier, loans by Tez Finance are "no longer available on Robo.cash."
The Robo.cash team added:
"Due to legal restructuring of the group, the loan originator has been replaced by the new legal entity LLP MFO Robocash.kz, which is placing loans on Robo.cash in partnership with RC Riga. The company is a legitimate part of the holding and is fully controlled by it."
The Robo.cash team also noted that if you've got loans from Tez Finance in your investment portfolio, they'll be closed on their due dates or with the Buyback Guarantee, "in case a loan is overdue." In both cases, you'll get "all the money along with earned interest," the announcement noted.
In the meantime, you may invest in loans of Robo.cash's active loan originators: Prestamer.es, RC Riga Singapore and RC Riga Kazakhstan, the P2P lender confirmed. The company reminded users to check their portfolio settings to make sure your funds are invested properly.
In another update, Robo.cash revealed that it had managed to accumulate 15 million Euros of investment.
Robo.cash's management noted:
"We have crossed the milestone of 15 mln euro of attracted investment in March. The achievement was preceded by ongoing growth throughout the last 6 months."
During the past 6 months, the Robo.cash platform has reportedly experienced considerable growth and "set several records." Notably, the platform managed to attract 1.6 million Euro in March 2021, which "corresponds with the accelerated pace of the investment observed since last year."
(function(d, s, id) {
var js, fjs = d.getElementsByTagName(s)[0];
if (d.getElementById(id)) return;
js = d.createElement(s); js.id = id;
js.src = "https://connect.facebook.net/en_US/all.js#xfbml=1&appId=437085816335667";
fjs.parentNode.insertBefore(js, fjs);
}(document, 'script', 'facebook-jssdk'));

[ad_2]

Read More:Croatian P2P Lender Robo.cash Reports that €8.8M in Loans Were Funded via Platform in