Nowadays more and more companies choose crowdfunding as an investment source for their startups. Except for the obvious financial reasons, there are many other reasons for turning to crowdfunding. You can find out more about those reasons in this article where we talk about the ultimate benefits of crowdfunding. But for now, let's get back to our main topic.
In this article, I will walk you through 6 crowdfunded businesses that are currently known as multi-million dollar brands and have built their path to becoming worldwide brands by starting their campaigns on crowdfunding platforms such as Indiegogo and Kickstarter.
1. Oculus VR
When Palmer Luckey – the founder of Oculus Rift, just started a crowdfunding campaign in 2012, he was 20. After the campaign was over he had more than 9,500 backers that raised $2.4+ million making it one of the biggest crowdfunding success stories at the time.
Later on, in 2014 Facebook acquired Oculus VR for 2 billion dollars. Today Oculus Rift is known as a member of Facebook Family of apps and services.
Founder/s: Palmer Luckey was 20 years when he got the idea
The Idea: Oculus Rift was created with the simple idea of bringing VR experience to passionate gamers
Crowdfunding: Kickstarter campaign started in 2012
Funded: $2,437,429 USD
Backers: 9,522 people
Business Today: Revenue from Oculus Rift was forecasted to amount to 4.95 billion U.S. dollars worldwide in 2019 and that's only from hardware. In October 2021 Meta announced that it is to retire the Oculus name, with its line of VR headsets to be rebranded as Meta Quest. Its own branch of the company was rebranded from Facebook Reality Labs to simply Reality Labs, having previously been known under the name Oculus Research. In February 2022 it was revealed that over $1 billion has been spent on Reality Labs store in 2021 with its VR and AR segment making $2.2 billion in revenue, compared to $1.1 billion in 2020.
Website: https://www.oculus.com/
2. Popsocket
PopSockets are small plastic contraptions that "pop" onto the back of your phone.
The 1st version of Popsocket was created in 2010 by David Barnett who was a professor of philosophy in Colorado. David was looking for a way to stop his earbud cord from getting tangled, and he achieved this by gluing two buttons to the back of his phone and wrapping the earbud cord around the buttons.
As ugly as the buttons were, they worked. The crowdfunding campaign for Popsocket was launched on Kickstarter in 2012, later making it one of the most successful crowdfunded businesses. Now Popsocket is still one of the best-selling products on Amazon in the category of Cell Phone Accessories.
Founder/s: David Barnett, professor of philosophy in Colorado
The Idea: The first version of PopSocket was created to keep the cables from the earphones organized and tied to the smartphone
Crowdfunding: Campaign started in 2012 on Kickstarter
Funded: $18,591 USD
Backers: 520 people
Business Today: In 2018, PopSocket LLC's revenue was over $200 million U.S. dollars, with a profit of over US$90 million. In 2021, PopSockets was honored as one of Fast Company's World's Most Innovative Companies.
Website: https://www.popsockets.com/
3. Allbirds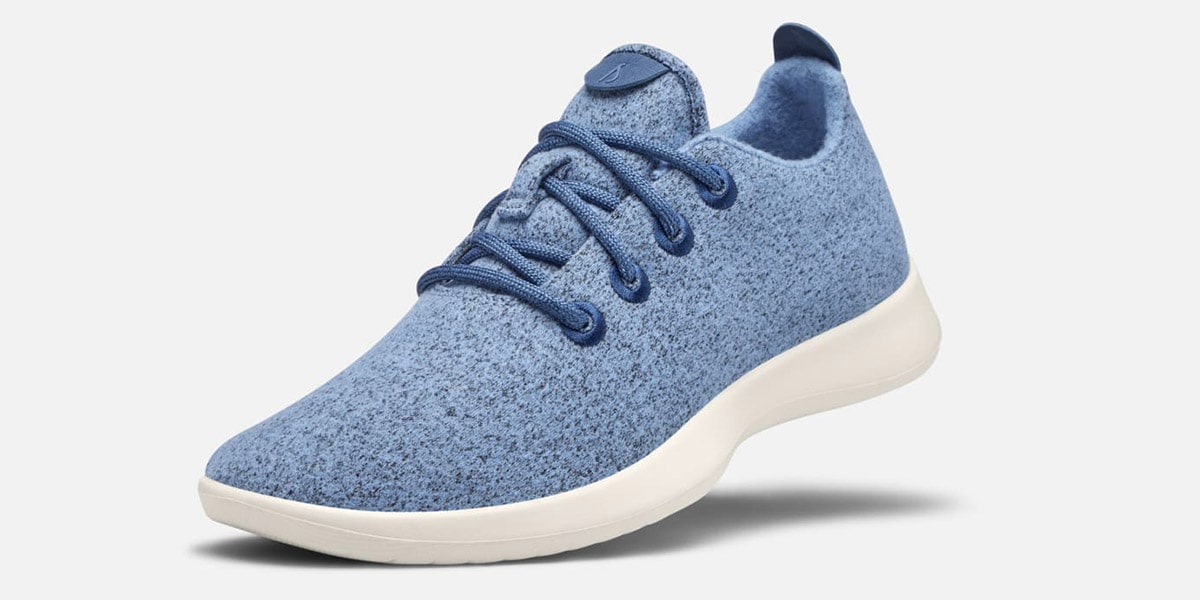 Allbirds launched its crowdfunding campaign back in 2014 quickly becoming one of the most successful crowdfunded businesses in the world.
Top media outlets are writing about Allbirds as the most convenient and comfortable footwear ever. With their Kickstarter campaign, they raised 120K U.S. dollars within 5 days with 970 backers and then stopped the campaign.
The brand is reported to be one of the fastest-growing footwear companies globally. It has collaborated with the likes of Nordstrom, Outdoor Voices, and even Shake Shack.
The logoless, unisex merino wool shoes come in one athletic style (plus a newer slipper-like iteration) and sell for $95. They've been seen on everyone from Larry Page to Marissa Mayer. Today Allbirds is the beloved footwear of Silicon Valley residents.
Founder/s: Tim Brown (New Zealand entrepreneur and former football player) and Joseph Zwillinger (Industrial Engineering & Operations Researcher from Silicon Valley)
The Idea: Brown, originally from New Zealand, came up with the idea for a streamlined wool shoe about a decade ago. "The insight that kicked this whole journey off was, 'Could you make a very, very simple sneaker that wasn't adorned with branding?' It felt like it was very, very hard to find."
Crowdfunding: Campaign started in 2014 on Kickstarter
Funded: $119,196 USD
Backers: 970 people
Business Today: After just two years of the start, the company was valued at $1.4 billion, and just in 2017 they generated $50 million in revenue. Full Year 2021 Net Revenue of $277 Million, Up 27% from 2020. Record-Breaking Fourth Quarter Net Revenue of $97 Million. Increases 2022 Net Revenue Outlook to $355-$365 Million, Up 28%-32% from 2021.
Website: https://www.allbirds.com/
4. Peloton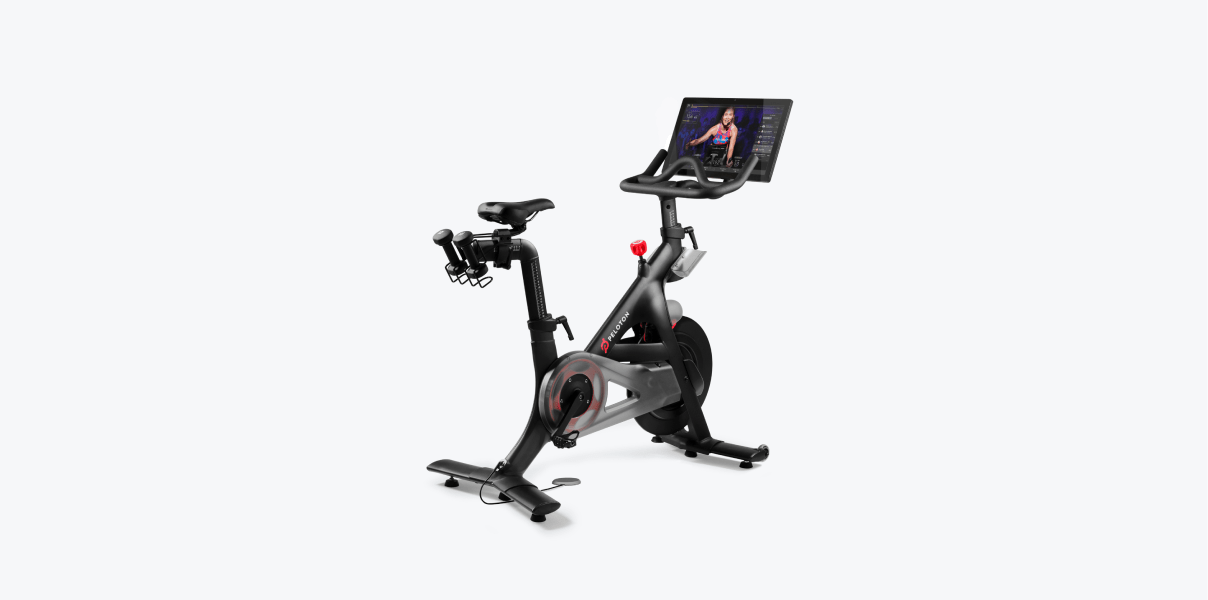 It's hard to find a fitness enthusiast who has never heard of Peloton. The company created a huge community and tons of content around indoor exercise bikes with a large touchscreen attached. It may seem like just an indoor bike with a screen on it, but if you deep dive you realize that Peloton isn't just one core product, it's an ecosystem of products and services that aims to control every aspect of your workout, from designing and building the bike or treadmill you're using to training the instructors encouraging you to pick up the pace and the music playing in the background.
Even Apple fitness was influenced and started after Peloton proved its successful business model.
In 2012, after securing $400,000 in seed funding from a group of angel investors, the company was officially founded. By the end of 2012, after creating a test bike, and proving the concept, Peloton had raised another $3.5 million. To create buzz around the bike, they launched a Kickstarter campaign in the summer of 2013.
In 2022, Peloton founder and CEO John Foley stepped down, as part of a broader restructuring of the business.
Founder/s: Graham Stanton, Hisao Kushi, John Foley, Tom Cortese, Yony Feng
The Idea: People with little time could benefit from the flexibility and convenience of taking a high-end studio cycling class right from the comfort of their own homes through the use of technology.
Crowdfunding: Campaign started in 2013 on Kickstarter
Funded: $307,332
Backers: 297 people
Business Today: Company became public in September 2019. By March 2022, Peloton's market cap is about $12.2 billion with 2.77 million connected fitness subscribers.
Website: https://www.onepeloton.com/
5. MVMT watches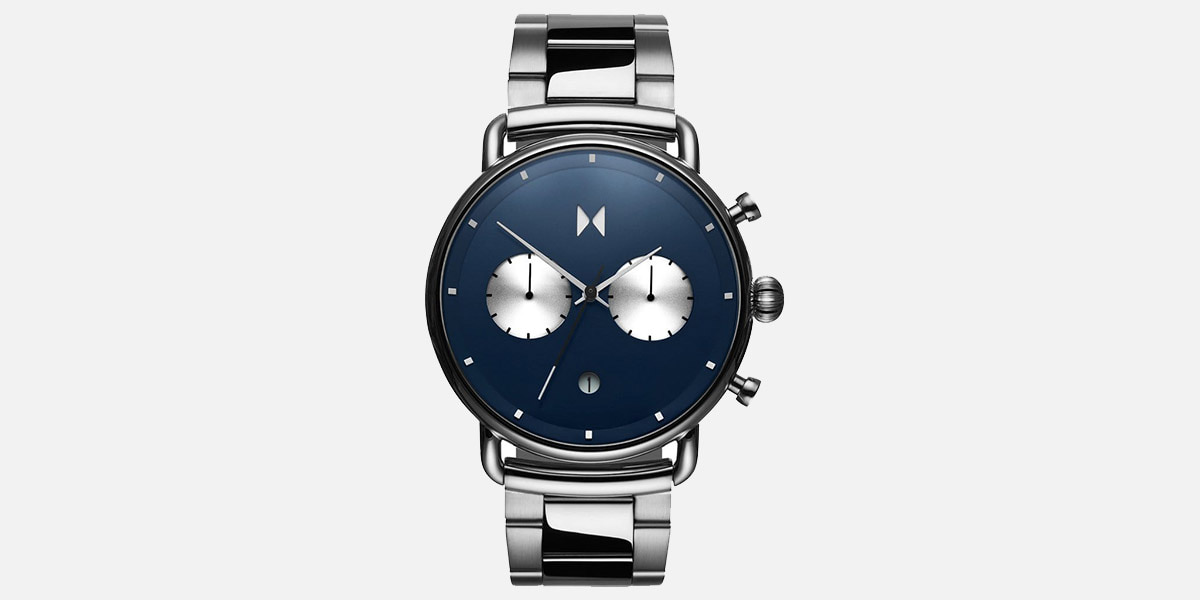 Since 2013 when the company was started by two college roommates up to 2017, MVMT watches have sold over 1.5 million watches, sunglasses, and other similar products.
They started with the crowdfunding campaign on Indiegogo and then started another one where they raised around $300,000 in total with the help of 3850+ backers.
An interesting fact is that their initial pitch was rejected from Kickstarter, not even once, but twice.
Founder/s: LaPlante and his roommate Jake Kassan (both eventually dropped out of college) are the 25-year old co-founders of MVMT, pronounced "movement", currently one of the world's fastest-growing watch brands and one of the most successful crowdfunded businesses.
The Idea: "MVMT started with a simple problem," LaPlante recalls of the company's genesis back in 2013. "Jake and I couldn't find a stylish, well-made watch that was affordable for people like us or our friends just getting out of school. Most Millennials can't just drop $500 or $1000 on a watch. So even though Jake and I don't watch nerds, we saw that watches were a great crowdfunding space and we said "We can do this."
Crowdfunding: Indiegogo Campaign started in 2013 and another one was launched later
Funded: $300,000 USD
Backers: 3850+ backers
Business Today: Within 4 years they generated well over $100 million in total revenue. In 2020 global net sales were at $179.2m USD.
Website: https://www.mvmtwatches.com/
6. Brooklinen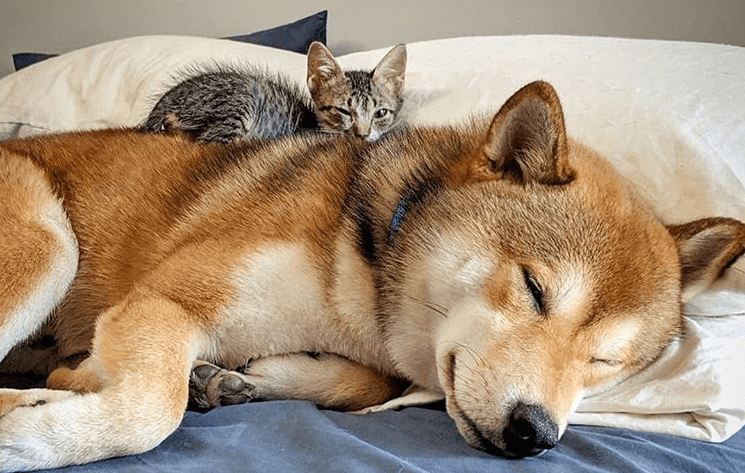 "Really Good Sheet" is the first thing you see when you go to Brooklinen website. Before they were able to make this statement, a family couple (Rich and Vicki Fulop) from Brooklyn started a crowdfunding campaign back in 2013 and raised $236,000+ with the viral strategy of big and bold images of pets on the bed with their sheets.
It worked then and still continues to work today. They are simply posting cute images with animals in bed on Instagram that people want to share.
Founder/s: Brooklinen was started by Rich and Dave, two regular guys who thought that people shouldn't have to spend a month's rent to be able to sleep on 5-star hotel quality bed sheets
The Idea: When Rich and Dave started Brooklinen, they didn't have a background in textiles, but they've spent the last year visiting factories and becoming experts to bring you the best product at the best price. "If you're ever having trouble sleeping, feel free to ask one of us our thoughts on different textile constructions."
Crowdfunding: Kickstarter campaign started in 2013
Funded: $236,888+ USD
Backers: 1733 people
Business Today: Revenue of Brooklinen just in 2017 was around $48 million. Revenue increased 40% to nearly $100 million in 2019. In 2020 Brooklinen raised $50 million from private equity group Summit Partners.
Website: https://www.brooklinen.com/
---
These crowdfunding success stories are amazing examples of how startups can boost their business when they are looking for an investment source for their startups.  Hopefully, these crowdfunding successes will help your company or product reach its full potential, also, kickstart your way to success with Crowdfunding Secrets.
Learn how to launch a successful campaign by following the best practices suggested by experts.

Feel free to ask questions or support me with your comments and if you like this article, we can make it a series of similar successfully crowdfunded businesses.