The post-pandemic era is all about eCommerce. The year-long lockdowns have made it a new normal. The transformation was already happening, and these factors only ramped up the adoption rates.
The rapid transformation and the entry of big players into the market have made the industry more challenging than ever. The cut-throat competition and rapidly changing global supply chain pose great threats to the sustainability of the business models. These challenges, fueled by the volatility in the economies worldwide, have only increased customer skepticism about traditional businesses.
This ever-changing environment has a brighter side. The opportunities that arise from these situations are endless. The secret recipe you need to build a million-dollar business is just a good website with an amazing digital marketing strategy. The barrier to entry for all businesses has come down to a greater extent.
As we said, the thing that can lead you to build a million-dollar business is just a good website with an amazing digital marketing strategy. But, it is not easy as it sounds. There are a ton of factors that go into making your eCommerce venture a success. Even though the average cost of a website (development and design) is low, you need to take care of factors such as social media marketing strategy and content marketing strategy.
In this guide, you will learn about the top 11 emerging eCommerce trends that you should not miss in 2022.
How Has The eCommerce Market Changed Recently?
In the last couple of years, the eCommerce industry has seen an extraordinary transformation. Due to the changing global supply chain landscape and the global lockdowns, the dependency on online shopping has increased. That has resulted in tremendous growth for all the big and small players in the industry.
Some companies have even tried drone deliveries for personalized packaging as well – depicting what the future of eCommerce might look like. Apart from this, technological advancements like chatbots, AI-assisted upselling, and fast payment methods have revolutionalized the eCommerce industry.
To build a successful eCommerce business, you should always keep an eye on these changing trends.
11 Ecommerce Trends for 2022
We have curated a list of 11 eCommerce trends you should watch out for in 2022. Here's the list of all the trends:
Environmental Goods
The resources we have are limited, and every day as we ignore this problem, we are one step closer to extinction. Consumers gradually realize this fact, affecting their buying habits. The inclusion of sustainable products is the new trend.
Most eCommerce businesses are exploiting the trend and gaining much traction from it. Be it donations for a cause, supporting a charity, or using environment-friendly materials in eCommerce products or creative packaging – all of these are efforts to position themselves as a company that thinks about the future of our planet.
Including such sustainable practices in your business will enable you to serve the community, reduce costs, and target the customer segment that values the environment.
Voice Chatbots to Replace Call Centers
Another trend to watch out for in 2022 is voice chatbots. Call centers and customer representative jobs are fading away. Why would businesses want to hire hundreds of employees when they can replace everyone with just one software?
The voice chatbots are now more human-like than ever before. Even though there are imperfections, they can entertain basic customer queries. There is a high incentive for businesses to adopt voice chatbots instead of hiring call centers or customer care representatives. It saves them a ton of costs.
For startups and new companies, this is a great opportunity to scale up without hiring hundreds of employees. Therefore, as an entrepreneur, you should keep an eye on this trend.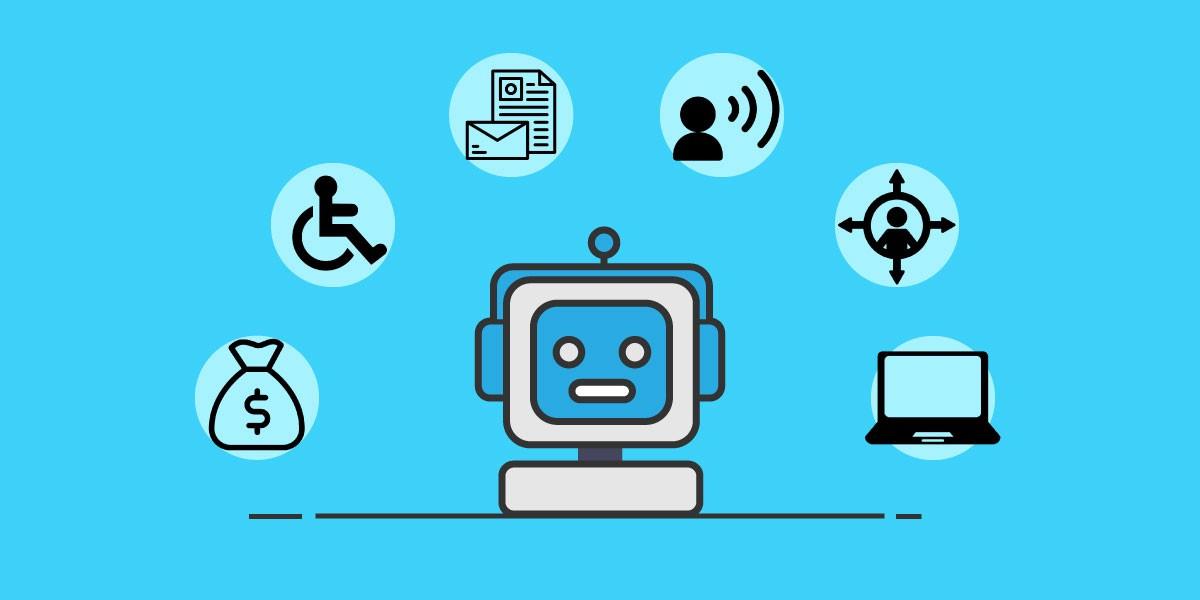 AI-Assisted Upselling and Cross-Selling
In physical stores, there is a salesman who gives us recommendations based on our outlook and his experience. In the eCommerce model, it is replaced by AI technology. Most companies, especially big giants like Amazon, have trained their recommendation engines.
In fact, the success of Netflix (not an eCommerce store, but a relevant example) is the result of its recommendation engine. These tools help you target the right customer based on their tastes and preferences.
AI-assisted upselling and cross-selling are far more sophisticated and profitable than that conducted by a salesman. If you want to grow your eCommerce store to the next level, keep an eye on these tools!
Customized Packaging
The industrial revolution started the trend of mass production. It resulted in the hypergrowth of economies and businesses around the globe. But now, businesses are moving towards customization.
As we discussed in the example of AI-assisted recommendation engines above, customers love to see recommendations based on their tastes and preferences. Customers love the personalization!
Customized packaging is one such trend that has great potential to shape the future of eCommerce stores worldwide. Also, you can use custom thank you cards for business and include one in the package your customer receives when they buy something from your online store for increased customization.
Rise of Mobile Shopping
Mobile phones are becoming more powerful than many laptops and PCs. In most developing economies, the first interaction people have with technology is through a mobile phone.
Not only that, mobile commerce sales comprise a huge percentage of total eCommerce stores. The potential of smartphones and mobile shopping can be seen in the fact that websites that do not have any mobile version are penalized by Google and are not even presented to search users.
If you want to grow your eCommerce store, you should keep an eye on the trend of mobile shopping. And, you should have a mobile-first website for your eCommerce store.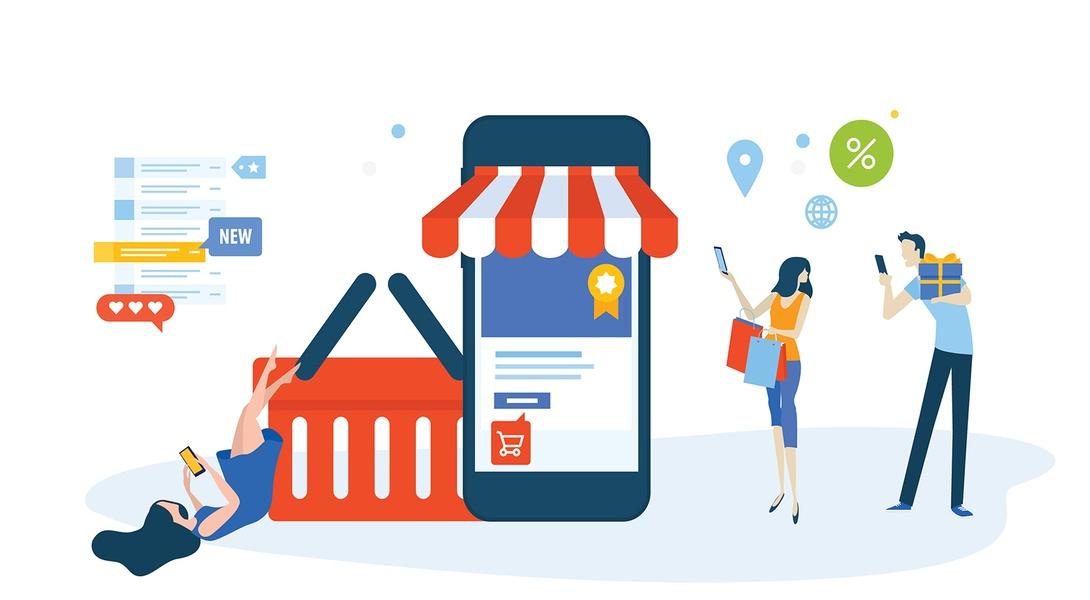 Omnichannel Sales
Customers are not limited to one channel of digital media. Nowadays, a single individual is exposed to a dozen of platforms daily. From video sharing platforms like TikTok, YouTube, and Instagram, to social networks like Facebook and Snapchat – one individual has at least one interaction with all of these daily.
As a business, if you're not available on a single platform, you are missing out on many customers. Customers need the businesses to be available and approachable through all the platforms. Therefore, you shouldn't miss out on any platform and should have an omnichannel approach to the sales and marketing of your eCommerce store.
Fast Payment Methods
As the number of transactions increases with the rapid adoption of eCommerce and online shopping, the speed at which payments are processed gets slow. It may be because of the ever-increasing load or the inefficiencies of the banking channels. But, customers do not know this.
They just want a faster checkout process, and that's it! That is why businesses are now moving their focus from traditional banking solutions to the latest tech startups like Stripe. These payment system solutions provide a fast and quick payment processing mechanism to customers and the store-owners.
As an entrepreneur, you should keep an eye on emerging payment service providers and try to integrate the fastest solution provider in your store.
Social Commerce Growth
More than 70% of users prefer using social media to gather information for purchasing decisions. Most even directly buy from brands through their relevant social media handles. It is a rapidly expanding market right now.
The growth of social commerce is evident from the newly introduced shopping feature on Amazon. The trend will get momentum in 2022 and onwards. So, as an entrepreneur,  you should learn about it and be ready to adopt this for your ventures.
Augmented Reality to Visualize Purchases.
Most products that are bought and sold online are consumer goods. Apparel, shoes, sunglasses, and mobile covers are some of the top-selling products online. Using the latest Augmented Reality tools can enhance the buying experience of customers to a great extent.
Imagine trying out sunglasses or t-shirts before buying them or using AR remote assistance to solve customer technical issues. There are online stores that already provide such a service. And this digital boom after the pandemic will only help the trend blow up.
This is an exciting opportunity for budding entrepreneurs. If you have an idea that has to do something with the application of Augmented Reality into eCommerce, you have a sure-shot recipe for success.
The Ecommerce "Startup Stack" Emerges
As the number of eCommerce stores increases, the market that provides tools and software for such businesses is also growing. BigCommerce, Shopify, and WooCommerce are some examples.
Tools and software collectively used to create an eCommerce store are known as an 'eCommerce startup stack.' And they are emerging to the top.
An example of such a business is Shopify. You log in or create an account, and you can start your eCommerce store within minutes. It is a full-fledged solution for an eCommerce startup. Businesses like Shopify are emerging and will keep up the momentum in 2022.
Increased Prevalence of Voice Search
Last but not least, voice search! Almost all industries directly or indirectly dependent upon digital marketing will be highly impacted by voice search in the coming years. The user behavior with search engines is evolving, and the next big thing in search will be "voice search."
As a startup, if you're ready to optimize your website around voice search, you can get a ton of free traction by beating your competitors in search rankings. It is indeed an emerging trend, and you should keep an eye on it in the year 2022.
Conclusion
Remember, the eCommerce market is constantly evolving. The trends that we have listed as emerging may sound like a thing from the past in just a few months. So, you must keep yourself up-to-date with the latest trends in the industry if you want to stay in eCommerce.